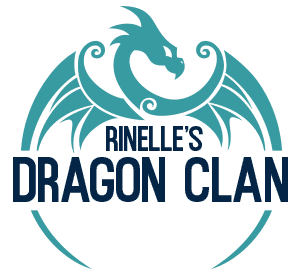 Join Rinelle's Dragon Clan!
Hear the latest news on my books, never miss a new release or sale, and receive exclusive extras and bonus scenes.
Or join with Facebook Messenger! Click the button below, then click 'get updates' or type "subscribe" to get started.
Your privacy is important to us. We won't share you information with anyone, and you can unsubscribe at any time. Please check out our Privacy Policy for more details.
Return of the Dragons Suggested Reading Order
The Return of the Dragons stories centre around the six princes and princesses of Rian clan, who have been asleep for three hundred years. Each prince or princess has their own main story, told in a multi-episode serial format. When each serial is done, I upload a compilation for those who prefer to get the episodes all in one story.
However, as I've been writing many other dragons have insisted on having their stories told! Some of these stories fit between serial episodes, some at the beginning or end. Many ended up including important story information to help you understand the dragon princes and princesses and their mates!
I've included both the reading order, plus a description of anywhere these books have previously been available, just in case you already have them!
Return of the Dragons Reading Order
Have I Read it Before?
Many of my Return of the Dragons books have previously been available under different names, or in box sets. If you want to check that you haven't bought them already, or try to figure out where you read them, check here!
Jayrian – previously Bringing Christmas to the Dragons, and in the Dragons Like it Hot box set
Prince Taurian – A compilation volume of all the Dragon Ruins serial episodes
Wayrian – Previously Dragon's Cowboy, part of the Fated & Forbidden series
Prince Verrian – A compilation volume of all the Dragon Echoes serial episodes
Narrian – Previously Discovering his Dragon, and in the Bitten by Love box set
Patrima – Previously A Dragon for Christmas, in the Home for the Howlidays box set
Princess Lyrian – A compilation volume of all the Dragon Breeze serial episodes
Kytrima – Previously Wrong Side of the Dragon
Ostrian – The newsletter serial all in one, complete volume! (with 5k of new material!)
If you read a Rinelle Grey story, you can trust in a happy ending. Love will always triumph, even if it seems impossible… Rinelle Grey writes feel-good romance usually in science fiction or fantasy settings. Her heroines are independent and headstrong, and her stories are hard to put down. She grew up in a remote area of Australia, without power, hot water, or a phone, but now lives with all of those and her (happily ever after) husband, daughter, chooks, ducks and veggie garden.
Rinelle Grey is a participant in the Amazon Services LLC Associates Program, an affiliate advertising program designed to provide a means for sites to earn advertising fees by advertising and linking to amazon.com.