Thanks for visiting during the Fated & Forbidden scavenger hunt! I hope you're having fun!
My Fated & Forbidden story, Dragon's Cowboy, is only 99c!. Grab your copy now! Or you can read it free in Kindle Unlimited.
The first part of my Dragon Ruins Serial, Waking the Dragon, is FREE! Check below for the link, and to find out where Dragon's Cowboy fits into my story universe, before you head off to your next stop, which is: http://www.kristenstrassel.com/
To find out more about how to enter, or for a full list of the books in the Fated and Forbidden series, visit: http://fatedandforbidden.pnrseries.com/
Dragon Echoes
This serial follows on from Dragon Ruins with Lisa and Verrian's story. Click here for the suggested reading order of all the Rian Clan Books.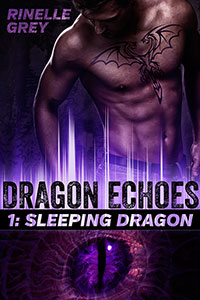 Sleeping Beauty never looked this hot! It's finally Lisa's turn to wake her very own dragon prince with a kiss (and more), but with a battle raging outside, things quickly turn sour.
Buy Now!
When a blurry picture of Verrian ends up in the newspaper it seems like the perfect excuse to run for the hills. Lisa has a lot of experience with running away, but could Verrian be worth fighting for?
Buy Now!
Getting too close puts them at risk of being bonded for life. As passion heats up between them, can Lisa and Verrian keep their distance?
Buy Now!
Preorder Now!
Verrian thought they were safe in the city. He thought his enemy would never find them.
He was wrong.
Preorder Now!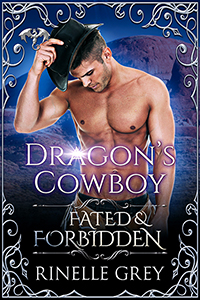 Spin off novella.
Dragon shifter Wayrian is attracted to the hot human cowboy, but that's a deal breaker for her grandfather, who wants her to impress the new dragon prince…
Buy Now!
Dragon Ruins
This series is now complete. Click here for the suggested reading order of all the Rian Clan Books.
Barren Planet Romance
This series is now complete. The books are shown below in the suggested reading order.