Rin Grey is the fantasy pen name for romance author Rinelle Grey. Her stories have the same overall feeling and eventual happily ever after, as well as a strong romantic theme, but don't necessarily meet all the typical romance conventions. Characters may betray other characters, cheat, or go through more than one partner over the course of the story. If these bother you, I'd recommend you click away now!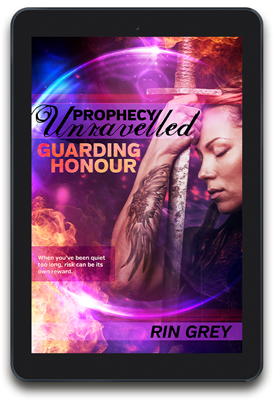 Guarding Honour – FREE for Subscribers!
Signup to my newsletter to receive a FREE copy of Guarding Honour, a short story in the Prophecy Unravelled series. You'll also receive a newsletter each time I release a new book, as well as access to exclusive extras such as deleted scenes and character bios.
AND…
Get free weekly episodes of Elusive Heir, the next story in the series!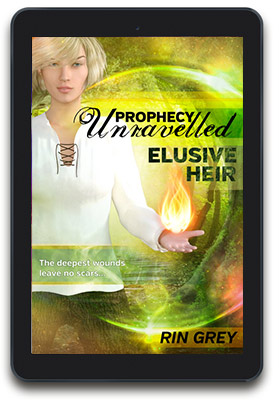 Rinelle Grey is a participant in the Amazon Services LLC Associates Program, an affiliate advertising program designed to provide a means for sites to earn advertising fees by advertising and linking to amazon.com.