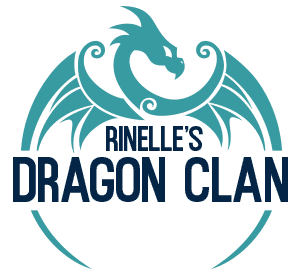 Join Rinelle's Dragon Clan!
Hear the latest news on my books, never miss a new release or sale, and receive exclusive extras and bonus scenes.
Or join with Facebook Messenger! Click the button below, then click 'get updates' or type "subscribe" to get started.
Your privacy is important to us. We won't share you information with anyone, and you can unsubscribe at any time. Please check out our Privacy Policy for more details.
I've compiled this list to answer a few lingering questions people may have about my books. If there's anything else you'd like to know, please ask.
When is the next book in ______ series be coming out?
Check my 'Upcoming Releases' page. I try to keep it updated with the upcoming books and when you can expect them to come out. If there's something missing from the list, feel free to email me or message me on Facebook!
Or, you can always sign up to my mailing list above to be kept updated on what I'm working on, and notified as soon as it's out!
What happened to the Barren Planet Romances?
The Barren Planet Romances were rebranded as the Worlds Apart series. Same books, same lovable characters, same order. Just pick up where you left off!
I downloaded your freebie on iBooks, Nook, Instafreebie, or Wattpad, but can't find the other books. How can I get them?
Other than my free books, Waking the Dragon and Guarding Honour (Rin Grey), my novels are currently exclusive to Amazon. I may consider expanding to other retailers in the future, but for now, this is working for me.
Amazon ebooks can be read on your PC or iPhone/iPad with the kindle app. I read mine on my iPad! You can also download and read my books through the Kindle Unlimited program. You can currently sign up for a free 30 day trial! Sign up here. (Disclosure, I get an affiliate fee if you sign up through this link.)
If none of those work for you, and you really want to get a copy of any of my books on any other device, email proof of purchase to rinelle@rinellegrey.com, and I'm more than happy to send you an epub copy.
Who is Rin Grey?
Rin Grey is the pen name I've started for my fantasy series, Prophecy Unravelled. I decided to write this one under a pen name, as while it still has some romance elements, and (I think) a mostly feelgood vibe, it doesn't meet all the normal romance conventions. Characters may go through more than one relationship, sometimes even at the same time, and while there will be a happily ever after, it's going to take quite a while to get to it! (And it may not be with the guy you think it should be with!)
Do you have more questions? Just ask!
If you read a Rinelle Grey story, you can trust in a happy ending. Love will always triumph, even if it seems impossible… Rinelle Grey writes feel-good romance usually in science fiction or fantasy settings. Her heroines are independent and headstrong, and her stories are hard to put down. She grew up in a remote area of Australia, without power, hot water, or a phone, but now lives with all of those and her (happily ever after) husband, daughter, chooks, ducks and veggie garden.
Rinelle Grey is a participant in the Amazon Services LLC Associates Program, an affiliate advertising program designed to provide a means for sites to earn advertising fees by advertising and linking to amazon.com.