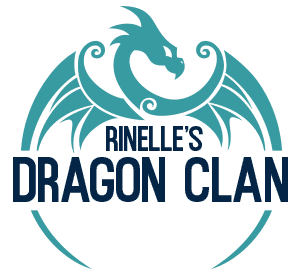 Join Rinelle's Dragon Clan!
Hear the latest news on my books, never miss a new release or sale, and receive exclusive extras and bonus scenes.
Or join with Facebook Messenger! Click the button below, then click 'get updates' or type "subscribe" to get started.
Your privacy is important to us. We won't share you information with anyone, and you can unsubscribe at any time. Please check out our Privacy Policy for more details.
Trying out a new author is always a risk. That's why I always have at least one free book on offer. I try to update this page regularly, but if you want to be sure you don't miss the latest offer, sign up to my mailing list above. (And for a limited time, receive Ostrian free one chapter a week in your inbox!)
If you sign up to my Rin Grey Newsletter, you can also get a copy of the short story, Guarding Honour for free!
Forbidden Planet
A science fiction romance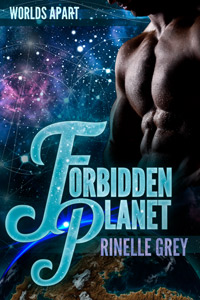 He needs a miracle.
When Captain Tyris Bekkert crash lands on a planet that's been deleted from the star charts, he's sure he's doomed. What he doesn't expect is to find a village. The residents seem strangely reluctant to help him escape. All except Marlee.

She needs a partner.
For Marlee, trapped on a dying planet, Tyris's spaceship is a lifeline–an opportunity to change her future. She agrees to help him repair the ship, if he'll pretend to be her partner to appease the village council, who are obsessed with securing the next generation.
As winter closes in and they're cut off from their only means of escape, their pretence is tested to the limits, likewise Marlee's own resolve. The handsome space captain is everything she's always wanted. 
But what's the point of letting yourself fall in love when you know it can't last?
FREE on all major retailers!
Jayrian
A dragon shifter romance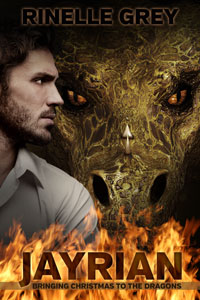 She may not be a dragon, but it was her humanity they needed right now.
With time running out before his clan's prince is discovered by mining or killed by enemy dragons, dragon shifter Jayrian needs to convince the elders to accept help from the humans. He hopes that the clever librarian, Gretchen, might be able to help him with that. He didn't count on falling for her—that wasn't part of his plan at all.
Gretchen longs for adventure outside of the books she reads in her job as a small town librarian. But not the kind that involves her moving to the big city to take the promotion her Aunt Mary offers. The cute guy who's been hanging around the library seems far more exciting—there's just something about him that draws her—so on impulse, she invites him to her family's Christmas celebration. When a dragon lands on the front of her car on the way there, she wonders if she's gotten more than she bargained for.
Together they must find a way to save his prince and clan, without sacrificing who they are, or their budding relationship.
FREE on Amazon!
(And the remainder of the series is available in Kindle Unlimited!)
If you read a Rinelle Grey story, you can trust in a happy ending. Love will always triumph, even if it seems impossible… Rinelle Grey writes feel-good romance usually in science fiction or fantasy settings. Her heroines are independent and headstrong, and her stories are hard to put down. She grew up in a remote area of Australia, without power, hot water, or a phone, but now lives with all of those and her (happily ever after) husband, daughter, chooks, ducks and veggie garden.
Rinelle Grey is a participant in the Amazon Services LLC Associates Program, an affiliate advertising program designed to provide a means for sites to earn advertising fees by advertising and linking to amazon.com.