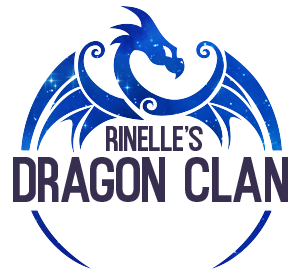 Join Rinelle's Dragon Clan!
Hear the latest news on my books, never miss a new release or sale, and receive exclusive extras and bonus scenes.
Your privacy is important to us. We won't share you information with anyone, and you can unsubscribe at any time. Please check out our Privacy Policy for more details.
Trying out a new author is always a risk. That's why I always have at least one free book on offer. I try to update this page regularly, but if you want to be sure you don't miss the latest offer, sign up to my mailing list above.
Dreaming of the Dragon Shifter
A dragon shifter romance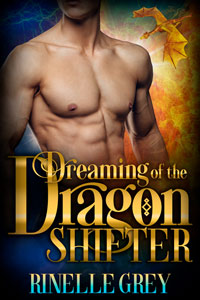 Prequel to the Return of the Dragon series
Together they can end a three hundred year war. But only if they don't fall in love first…
Jayrian is a dragon shifter with a plan. It's a plan that will defy the council elders and put his life at risk—but if it works, it'll save his clan and help end a war that's raged for centuries. The key to making it all come together? The sweet, shy, and all-kinds-of-adorable small town librarian he's starting to like way more than he should.
Gretchen isn't looking for adventure. She's perfectly happy getting her thrills from books, thank you very much. But when she invites the handsome mystery man she's been crushing on at work to Christmas Eve dinner, she might just end up with a bigger adventure than she knows what to do with …
It's not long before Jayrian learns there's more to Gretchen than meets the eye. She's everything he ever wanted … and nothing he can have if he wants his plan to succeed. He's ready to give up his life for his people, but can he give up Gretchen when the time comes?
FREE on Amazon!
(And the remainder of the series is available in Kindle Unlimited!)
If you read a Rinelle Grey story, you can trust in a happy ending. Love will always triumph, even if it seems impossible… Rinelle Grey writes feel-good romance usually in science fiction or fantasy settings. Her heroines are independent and headstrong, and her stories are hard to put down. She grew up in a remote area of Australia, without power, hot water, or a phone, but now lives with all of those and her (happily ever after) husband, daughter, chooks, ducks and veggie garden.
Rinelle Grey is a participant in the Amazon Services LLC Associates Program, an affiliate advertising program designed to provide a means for sites to earn advertising fees by advertising and linking to amazon.com.