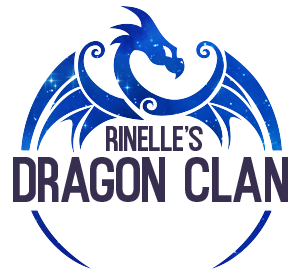 Join Rinelle's Dragon Clan!
Hear the latest news on my books, never miss a new release or sale, and receive exclusive extras and bonus scenes.
Your privacy is important to us. We won't share you information with anyone, and you can unsubscribe at any time. Please check out our Privacy Policy for more details.
Trying out a new author is always a risk. That's why I always have at least one free book on offer. I try to update this page regularly, but if you want to be sure you don't miss the latest offer, sign up to my mailing list above.
Loyal Dragon Shifter
A dragon shifter romance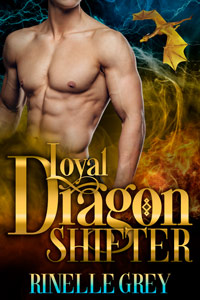 Prequel to the Return of the Dragon series
How far is he prepared to go to save his clan?
Dragon shifter Jayrian's clan is in danger. Hunted by a powerful enemy clan bent on revenge, their only hope is to wake their six dragon princes and princesses. The trouble is, their resting places are guarded by enemy dragons.
Jayrian isn't a prince, or even an elder. But he's fiercely loyal to his clan, and when he hears of a threat to their sleeping prince, he knows he has to do something, even if it does mean defying the council of elders. They're sure the humans in town are a danger to the dragons, but Jayrian knows they are their only hope to rescue the prince.
Only a human can get past the rival dragon guarding the prince's chamber unnoticed. The sweet and clever librarian, Gretchen, is the perfect candidate to slip in and wake the prince and bond with him. So perfect, Jayrian finds himself falling for her.
Gretchen's life is ordinary and boring, and she longs for adventure outside the books she reads. When the hot man who's been hanging around the library asks for her help, she jumps at the chance. But when an honest to goodness dragon lands on the front of her car, she realises she might have bitten off more than she can chew.
Can Jayrian make the ultimate sacrifice for his clan, and give up the woman he's falling in love with?
FREE on Amazon!
(And the remainder of the series is available in Kindle Unlimited!)
If you read a Rinelle Grey story, you can trust in a happy ending. Love will always triumph, even if it seems impossible… Rinelle Grey writes feel-good romance usually in science fiction or fantasy settings. Her heroines are independent and headstrong, and her stories are hard to put down. She grew up in a remote area of Australia, without power, hot water, or a phone, but now lives with all of those and her (happily ever after) husband, daughter, chooks, ducks and veggie garden.
Rinelle Grey is a participant in the Amazon Services LLC Associates Program, an affiliate advertising program designed to provide a means for sites to earn advertising fees by advertising and linking to amazon.com.