Get your FREE copy of
Bringing Christmas to the Dragons!
You'll also receive a notification every time I release a new book and gain access to exclusive novel extras and bonus scenes!
Or receive your copy directly in Facebook Messenger! Click the button below, then click 'get updates' or type "subscribe" to get started.
Edit: It's live! Click on the link below for your copy!
Bruce's story will be available again very soon! I'm working hard to get it back out there. I've had a few people email me asking about it, and today I finally have the new cover. What do you think?
Don't forget, Discovering his Dragon (now called Narrian – Discovering his Dragon) was available in the Bitten by Love box set, so if you bought that set, you already have it. However, I will be putting it on sale for 99c for a few days so that anyone who wants a standalone copy can pick one up cheaply.
I've uploaded it to Amazon, and am waiting for it to go live, but because it's been in the box set, it may take a little longer than normal. I'll update when it's live.
Out Now!
Previously available in the Bitten by Love Box Set!
Having just broken up with his long term girlfriend, Bruce is both excited and nervous to be chosen to wake a dragon princess. But there's no commitment involved, and he has to admit, there is something fascinating about them. A last fling before he heads home to England is just what he needs.
Narrian is honoured to be chosen to escort Bruce to wake the princess. She's determined to prove herself worthy of her father, who died on an earlier attempt to wake her, even if she has to die to do it.
Only when they arrive at the dragon princess's chamber, it's empty, and they're trapped inside by an angry enemy dragon. Bruce and Narrian must discover each other's strengths and overcome each other's weaknesses to find a way out, and maybe a little love along the way.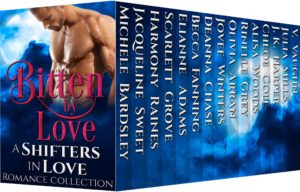 Apologies to anyone who has been looking for Bruce's story, Discovering his Dragon. It has been available exclusively in the Bitten by Love box set, but this one's done it's time!
I will be uploading Discovering his Dragon as it's own standalone story in the next week! I'll update as soon as it's available!
The new cover fairy (AKA my sister) has been at it again. I've been putting off releasing the compilation for the Dragon Echoes serial because I really wanted to recover both it and the Dragon Ruins compilation, but wasn't sure what I was going to do. Well, how's this for something awesome?
I've also added these books to the novellas in a series (will take a little while for the series page to be created on Amazon), just to make it easier for anyone new to the series. Here's the new order below!
NOTE: If you've already read the Dragon Echoes serial, there is nothing new in these! Just a package deal for new readers.
If you read a Rinelle Grey story, you can trust in a happy ending. Love will always triumph, even if it seems impossible… Rinelle Grey writes feel-good romance usually in science fiction or fantasy settings. Her heroines are independent and headstrong, and her stories are hard to put down. She grew up in a remote area of Australia, without power, hot water, or a phone, but now lives with all of those and her (happily ever after) husband, daughter, chooks, ducks and veggie garden.
Rinelle Grey is a participant in the Amazon Services LLC Associates Program, an affiliate advertising program designed to provide a means for sites to earn advertising fees by advertising and linking to amazon.com.