Join Rinelle's Dragon Clan!
Be the first to hear all the latest news – new books, freebies, exclusive scenes, updates, and more.
Or join with Facebook Messenger! Click the button below, then click 'get updates' or type "subscribe" to get started.
Your privacy is important to us. We won't share you information with anyone, and you can unsubscribe at any time. Please check out our Privacy Policy for more details.

As 2018 comes to a close, I'm starting to make plans for next year. I have so many books I want to write, it's hard to keep track if I don't write them down! I have the Return of the Dragons series to finish (I know all of you are dying to read Ultrima's story, and it is coming eventually, I promise!), I have the Dragon Island Hideaway series to finish (one more book!), and I have plans for some new series that I'm really excited about. 
I'm not sure if I can get them all written, but I'm going to try! I always work on the theory that if you shoot for the moon, even if you miss you land among the stars. So even if I don't write all the books I'm planning, it will be more than if I don't try!
If you want to check out my release plans, you can visit my upcoming releases page here. Is your favourite series on it?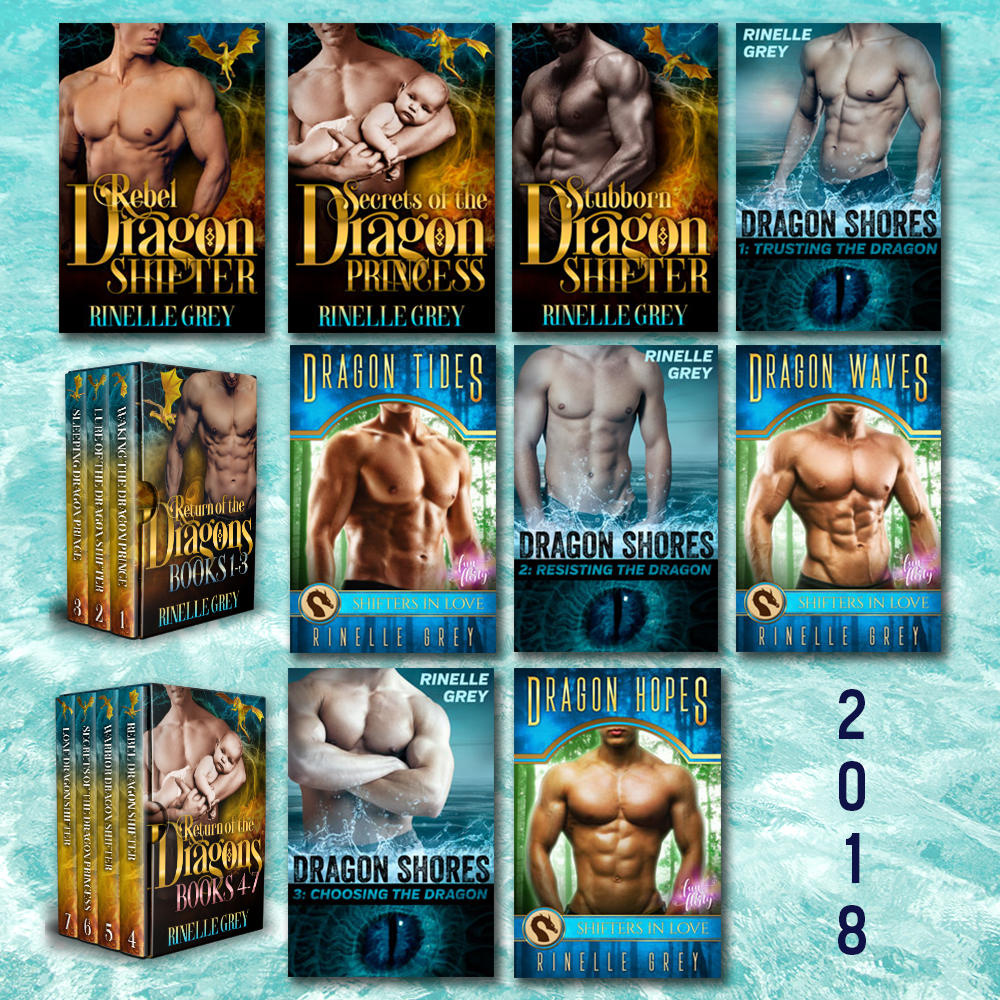 As I'm finishing up this year, and planning for the next, I like to take a look back at what I've published for the year. These weren't all new books (a few were box sets and compilations), but I still think it's a pretty good lineup for the year.
Interestingly it's the exact same number of books I published in 2017. Although the covers are a little more blue this year!
Which one was your favourite?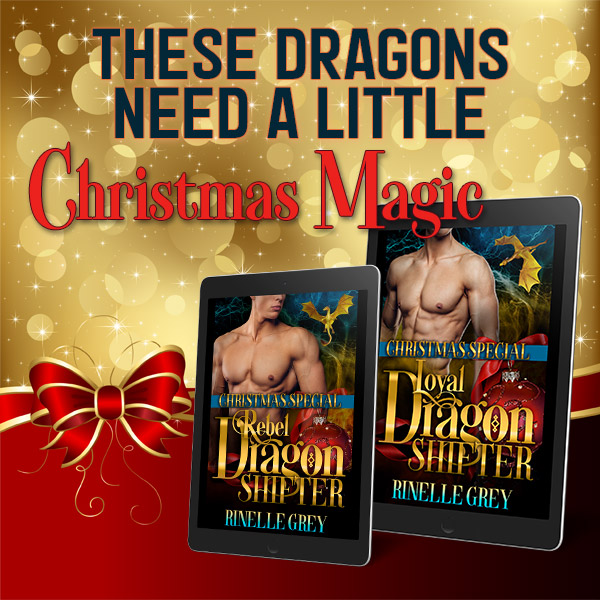 Did you know my Return of the Dragons series has two Christmas stories! Both of these are on sale for the entire month of December, so if you haven't already read them, grab them now!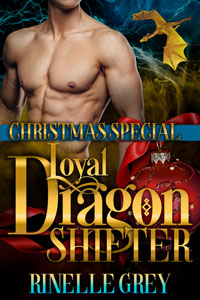 Dragon shifter Jayrian needs a Christmas miracle to save his clan, and his prince.
Even if dragons celebrated Christmas, Jayrian has far bigger problems to worry about when he discovers a threat to his sleeping prince on Christmas Eve. How can he wake the prince, save his clan, and end three hundred years of defeat when powerful enemy dragons guard the prince's sleeping chamber? Jayrian is going to need help, and a human librarian is his only answer. 
Gretchen's life is ordinary and boring, and she longs for adventure outside the books she reads. Someone to take to her family Christmas dinner to stop the endless teasing would be good too. So when the hot man who's been hanging around the library shows up on Christmas Eve, she impulsively invites him to the Christmas party. But when an honest to goodness dragon lands on the front of her car, she realises she might have bitten off more than she can chew.
Even if Jayrian can convince her to help him, convincing his clan is another matter. And that's before he realises he might have just made the biggest mistake of all – falling for her.
Can Jayrian make the ultimate sacrifice for his clan, and give up the woman he's falling in love with?
When a stunningly handsome man turns up out of nowhere and helps Senior Constable Hailey Lyons rescue a boy who's fallen down a canyon, then disappears, he arouses her curiosity – and her desire. When she meets him again the next day, disrupting the town's Christmas carols, she gives him the benefit of the doubt. But what's his secret? Where is he from?
Dragon shifter Patrima has done his best to overcome his half human parentage, rising through the ranks to become one of the Trima clan's most trusted warriors. Until he challenges Ultrima over allowing dragons to celebrate the human tradition of Christmas. 
Thrown out of his clan, homeless and resigned, Patrima sees no point in anything anymore. Can Hailey help him find his purpose, and help him remember what Christmas is all about?
If you read a Rinelle Grey story, you can trust in a happy ending. Love will always triumph, even if it seems impossible… Rinelle Grey writes feel-good romance usually in science fiction or fantasy settings. Her heroines are independent and headstrong, and her stories are hard to put down. She grew up in a remote area of Australia, without power, hot water, or a phone, but now lives with all of those and her (happily ever after) husband, daughter, chooks, ducks and veggie garden.
Rinelle Grey is a participant in the Amazon Services LLC Associates Program, an affiliate advertising program designed to provide a means for sites to earn advertising fees by advertising and linking to amazon.com.