Get your FREE copy of
Bringing Christmas to the Dragons!
You'll also receive a notification every time I release a new book and gain access to exclusive novel extras and bonus scenes!
Or receive your copy directly in Facebook Messenger! Click the button below, then click 'get updates' or type "subscribe" to get started.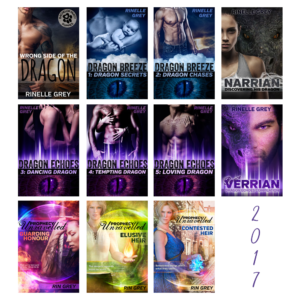 Well, 2017 has been a busy year! I thought I hadn't achieved much, but when I line up all the books I published for the year, it's actually not too bad.
Even so, I plan for 2018 to be even more epic! Since I have several series on the go, I need to try to balance my writing time between them, which isn't going to happen without a plan of some sort.
Since I have a plan, I figured, why not share it with all of you? I've updated my Upcoming Releases page with all the plans for 2018. You can check it out any time during the year. I'll try to keep it updated as books are finished and new books are planned.
Which was your favourite book I published in 2017? Which one are you most looking forward to in 2018?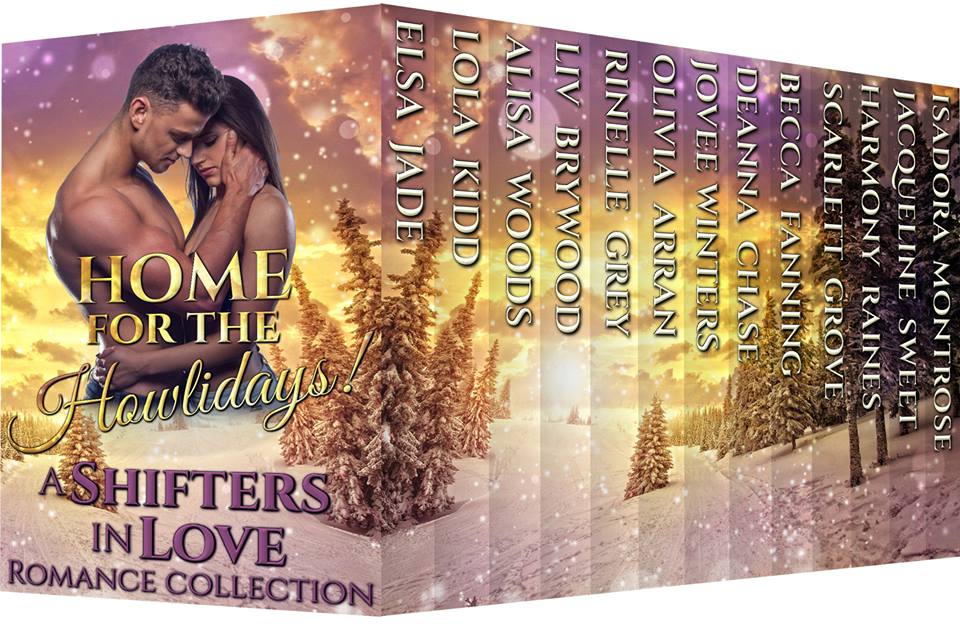 Merry Christmas!
Who loves reading Christmas stories? Well, I have this awesome bundle to share with you full of paranormal romance Christmas stories! Including my newest release, A Dragon for Christmas. An all new story in the Return of the Dragons series.
Only 99c, and available to read for free in Kindle Unlimited!
A Dragon for Christmas
When a stunningly handsome man turns up out of nowhere and helps Senior Constable Hailey Lyons rescue a boy who's fallen down a canyon, then disappears, her curiosity, and her desire, is piqued. When she meets him again the next day, disrupting the town's Christmas carols, she's prepared to give him the benefit of the doubt. But what's his secret? Where is he from?
Dragon shifter Patrima has done his best to overcome his half human parentage, rising through the ranks to become one of the Trima clan's most trusted warriors. Until he challenges Ultrima over allowing dragons to celebrate the human tradition of Christmas.
Thrown out of his clan, homeless and resigned, Patrima sees no point in anything anymore. Can Hailey help him find his purpose, and help him remember what Christmas is all about?
My Worlds Apart series has been exclusive to Amazon since the first book was published in 2013, with it's original cover. (Anyone remember that one?) But now it's time to try something new!
The Worlds Apart stories are slowly going wide on all retailers! Forbidden Planet is already available wide, Regulated Planet is mostly there. Forsaken Planet will follow mid-December, and the final book, Stranded in Space, will come across in January. I'm including links to the available retailers below, and will update as new books become available!
The first three books can also be bought together in the Worlds Apart Box Set.
If you read a Rinelle Grey story, you can trust in a happy ending. Love will always triumph, even if it seems impossible… Rinelle Grey writes feel-good romance usually in science fiction or fantasy settings. Her heroines are independent and headstrong, and her stories are hard to put down. She grew up in a remote area of Australia, without power, hot water, or a phone, but now lives with all of those and her (happily ever after) husband, daughter, chooks, ducks and veggie garden.
Rinelle Grey is a participant in the Amazon Services LLC Associates Program, an affiliate advertising program designed to provide a means for sites to earn advertising fees by advertising and linking to amazon.com.