Join Rinelle's Dragon Clan!
Be the first to hear all the latest news – new books, freebies, exclusive scenes, updates, and more.
Your privacy is important to us. We won't share you information with anyone, and you can unsubscribe at any time. Please check out our Privacy Policy for more details.
After waiting for ages for Amazon to process my preorders, the final part in Calrian's story, Keeping the Dragon, is available for preorder. And for those who are waiting to read it all in one go, the compilation volume, Trusting the Dragon Prince, is available at the same time. 
Keeping the Dragon
Part 5 in Calrian's Story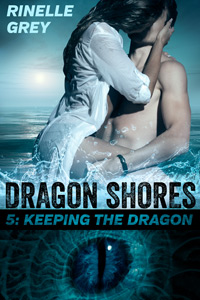 Calrian thought he'd never see his family again. He thought they were all dead. His greatest enemy had told him he'd killed them all.
He should have known better than to trust Ultrima.
When a photo of his brother, awake and well, appears in the news, Calrian knows he needs to find him. But that means putting his mate and children at risk. Especially with Ultrima on the prowl.
How can Calrian fulfil his responsibilities as a prince, and as a mate, when they're counter to each other?
Trusting the Dragon Prince
Dragon Shores Compilation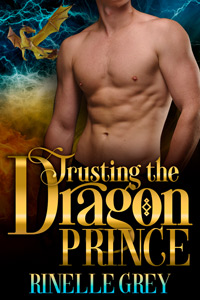 When a single mum and a dragon shifter prince bond accidentally, it could be deadly, for both of them.
When Prince Calrian wakes from a three hundred year sleep, he doesn't expect to be alone. He certainly doesn't expect to be woken by a human. In order to regain his energy and shift into his dragon form, he needs to bond with someone, but a human could never understand what he requires.
Single mother Rylee has enough on her plate. When her eleven-year-old son, Rowan brings home a strange man he found asleep in a canyon, she's determined to keep her distance. She's just escaped one controlling relationship, she certainly doesn't need another.
But the pull she feels for him is unmistakable, and it offers her a chance of the one thing she's never had – someone who cares for her. But Calrian isn't free to commit, he has a responsibility to find his family.
Since I wrote the Dragon Island Hideaway series, there have been lots of comments from people who wished they could visit the Dragon Island Hideaway Resort. Unfortunately, I can't offer you a trip to Dragon Island, but you can get the shirt! 
If you read a Rinelle Grey story, you can trust in a happy ending. Love will always triumph, even if it seems impossible… Rinelle Grey writes feel-good romance usually in science fiction or fantasy settings. Her heroines are independent and headstrong, and her stories are hard to put down. She grew up in a remote area of Australia, without power, hot water, or a phone, but now lives with all of those and her (happily ever after) husband, daughter, chooks, ducks and veggie garden.
Rinelle Grey is a participant in the Amazon Services LLC Associates Program, an affiliate advertising program designed to provide a means for sites to earn advertising fees by advertising and linking to amazon.com.