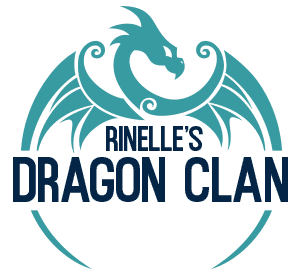 Join Rinelle's Dragon Clan!
Hear the latest news on my books, never miss a new release or sale, and receive exclusive extras and bonus scenes.
Or join with Facebook Messenger! Click the button below, then click 'get updates' or type "subscribe" to get started.
Your privacy is important to us. We won't share you information with anyone, and you can unsubscribe at any time. Please check out our Privacy Policy for more details.
2018
Return of the Dragons
Dragon Shores
Part 1 – Trusting the Dragon – Available June 6th
Part 2 – Coming soon
Dragon Island Hideaway – Fun and Flirty Romance
Book 1 – Dragon Tides – Available June 17
Book 2 – Dragon Waves – Coming September 4
Book 3 – Dragon Hopes – Coming Soon
Book 4 – Mermaid Dreams – Coming Soon
Rin Grey – Prophecy Unravelled
Book 4 – Coming eventually
Twin Curse
Book 3 – Healing Bond – On hold indefinately
Sadly, while I love this series, it just doesn't sell well enough for me to take the time away from my paranormal romance to write a full length novel. I do hope to find time some day, but I have no idea when.
If you read a Rinelle Grey story, you can trust in a happy ending. Love will always triumph, even if it seems impossible… Rinelle Grey writes feel-good romance usually in science fiction or fantasy settings. Her heroines are independent and headstrong, and her stories are hard to put down. She grew up in a remote area of Australia, without power, hot water, or a phone, but now lives with all of those and her (happily ever after) husband, daughter, chooks, ducks and veggie garden.
Rinelle Grey is a participant in the Amazon Services LLC Associates Program, an affiliate advertising program designed to provide a means for sites to earn advertising fees by advertising and linking to amazon.com.