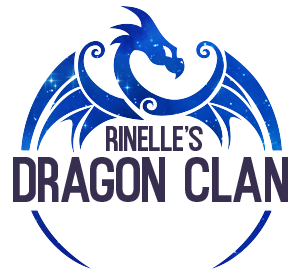 Join Rinelle's Dragon Clan!
Hear the latest news on my books, never miss a new release or sale, and receive exclusive extras and bonus scenes.
Your privacy is important to us. We won't share you information with anyone, and you can unsubscribe at any time. Please check out our Privacy Policy for more details.
Yes, I know the date is a while away, but it will be out before then! I just need some breathing room in case there's a hickup along the way. This book is almost ready to go though, just needs one final edit, then it will be available!
This one is a little more serious than some of my other dragon books have been, and has been harder for me to write. I wanted to get Rylee's experience just right. Hopefully I've managed.
As if her ex-husband showing up out of the blue wasn't traumatic enough for Rylee, the jerk knows about Calrian—and he told her father. Now her dad wants her out, and Rylee and Rowan have nowhere else to go. If Rylee can't find them a new home, they'll be homeless.
Calrian wishes he could help her, but aside from offering her his support, he's not sure how. He might be a dragon shifter prince, but he knows little about the human world. The best thing he can do is find his clan, then maybe he'd have a home to offer Rylee.
When everything is trying to pull them apart, can either of them admit that they'd rather stay together?
If you read a Rinelle Grey story, you can trust in a happy ending. Love will always triumph, even if it seems impossible… Rinelle Grey writes feel-good romance usually in science fiction or fantasy settings. Her heroines are independent and headstrong, and her stories are hard to put down. She grew up in a remote area of Australia, without power, hot water, or a phone, but now lives with all of those and her (happily ever after) husband, daughter, chooks, ducks and veggie garden.
Rinelle Grey is a participant in the Amazon Services LLC Associates Program, an affiliate advertising program designed to provide a means for sites to earn advertising fees by advertising and linking to amazon.com.