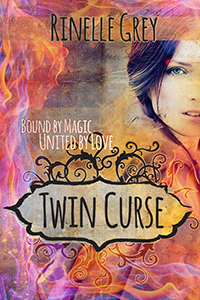 With the upcoming release of Troll Curse, sequel to Twin Curse, it was clear that I needed some series branded covers, which means Twin Curse needed an overhaul. I loved the initial cover (I love all my covers!), but I felt it needed more of a fantasy feel, so I've added a dash of magic.
Don't forget, it's available to borrow through Kindle Unlimited.
Would love to know what you think.