Today I'm participating in the Fantastical Blog Hop, over at Indie Blog Hops. There are some great books (including a copy of Twin Curse!) and a $70 Amazon gift card being offered, to make sure you check it out for your chance to win!
Fantasy is one of my favourite genres. And these days, it has expanded to be so much more than it was when I first discovered it. It can range from dragons to shapeshifters, unicorns and fairies to trolls and elves. And the setting can be old world swords and sorcery, to modern urban settings with a twist.
The variability to fantasy isn't completely new though. You only have to look as far back as Anne McCaffrey's Dragons of Pern series, to see how she mixed fantasy and science fiction. Or look at the differences between Tolkein's worlds and those of Robert Jordan or Marion Zimmer Bradley.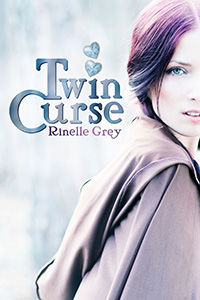 That's what I love about fantasy, how different two books in the same genre can be. As an author, that leaves me lots of scope to play around with characters and settings, to get just the situation I want!
My own novel that comes out in two days, Twin Curse, is the sword and sorcery variety. You can read the blurb, or  read the first chapter now!
Today I'm giving away a $10 Amazon gift card right here. All you have to do to enter is leave a comment on this post, telling me what type of fantasy story you like best. Winners will be drawn by a random number generator.