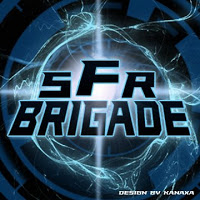 Well, first day of NaNoWriMo! This year I'm hoping to get a large chunk of the next book in my Barren Planet Romance series, Reckless Recon, done, so I thought that over November, I'd post an excerpt from around the area I'm writing in each week.
This week introduces a new character, Folly. I'm already loving this character, and looking forward to seeing what she gets up to this month.
Folly ran her hands over the tins, reading the faded labels. Her mouth watered at the thought of tinned spaghetti or chicken soup, and she made a face at the thought of tinned spinach. Not today. She moved past the labelled cans, to the naked ones, picking one at random.

She slid the edge of the can under the blade, the jangle of the gears grinding, turning the can and the circular blade at the same time, until a small click told her that the lid had separated from the can. She paused for a moment, imagining all the delights that could be inside the can. Maybe it would be rice pudding, tomato soup, or her favourite, tinned peaches.

Capturing the lid with a long handled magnet, she pulled it off. Beef stew. Nice. Anything with meat was always a welcome sight. She tossed the lid into the scrap metal box, sitting the tin on the steam heated plate in the corner of the bench.

While she was waiting for it to heat, she pulled the novel she'd been reading out of her pocket, and flicked through until she found the page she was up to.
You can read the first two books, Reckless Rescue and Reckless Rebellion, now, or if you're already up on the story, and waiting for Reckless Recon, you can sign up to my mailing list to be notified as soon as it's available.(No spam, I promise, only new release notifications.)