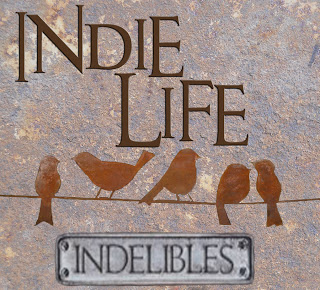 Today I'm participating in Indie Life, a feature run by Indelibles. Basically, everyone posts about something related to indie publishing, and visits everyone else. To see who else is involved, check out the linky list.
Since releasing my new book, Reckless Rebellion, last month, I've had a really good lesson in the power of writing series. I had my best month ever, despite having almost no movement on my first novel in the first few weeks of the month.
Reckless Rebellion came out on the 18th, and almost all my sales for the month came after that, so in reality, my best month ever was concentrated in a week and a half's worth of sales!
I'm only a week into October, and I've already surpassed my best month with only one novel. I can't wait to see what the tally is by the end of the month.
I had a few strategies for my launch, though nothing expensive or hugely time consuming.
1. I made Reckless Rescue, the first novel, free for the first three days of Reckless Rebellion's launch, and it was it I promoted, not the second book. I made sure I had the blurb of the second book (not an excerpt) in the back of the first. Note that my first book is a complete story, but does leave an overarching plot point hanging at the end. I suspect that a lot of my sales were follow through from the first book.
2. I made sure I had a mailing list (at Mailchimp) before my last free promo. I only had about 25 signups, but a large percentage of them opened the message and clicked on the link, so I suspect some sales came from there.
3. I sent out ARC copies of Reckless Rebellion a few weeks before the release, so I had a couple of reviews ready to go on the day the book went live.
4. And the most important thing is, put out the best book you can. This would have failed if Reckless Rebellion hadn't been interesting enough for people to want to know what happens next.
After this success, I'm doubly sure I need to get working on the next book in the series. My plan is to do that for NaNoWriMo this year. I'll be updating on my NaNo progress each Saturday in November.
Have you written a series? Do you prefer to read/write series or standalone? And of course, are you doing NaNo this year?