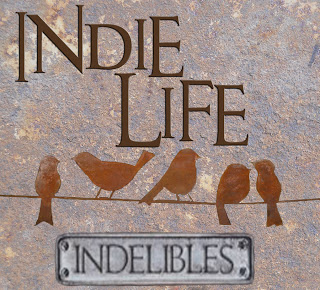 Today I'm participating in Indie Life, a feature run by Indelibles. Basically, everyone posts about something related to indie publishing, and visits everyone else. To see who else is involved, check out the linky list.
With the release of Reckless Rebellion right around the corner, I've been working on making sure Reckless Rescue is making all the sales it can, and looking for any ways in which I can improve it's presentation.
One of the things I've been working on is improving my blurb. I admit, I'm not good at blurbs. I love each and every plot point in my novels, and thus I find it next to impossible to determine which are worth mentioning and which aren't. I'm just too close to my book.
Reckless Rescue's blurb was written when I first released the book, and I hadn't really reviewed it at all. So I sat down and tried. But all I was doing was making it longer!
I knew I needed an outside opinion, so I went to Misty Evans at Strong Brew Coaching. Over the course of a week and a bit, Misty and I emailed back and forth, slowly shaping my blurb into something that both represented the book, and hopefully will bring in new readers. Misty did a great job, and was incredibly patient and through. I'd definitely use her blurb writing service again. In fact, I intend to for Reckless Rebellion (which releases next week!)
So, today I thought I'd show off my brand new blurb. I'd love to hear what you think.
Stranded on the dying planet of Zerris, Marlee longs for the one thing she can't have…a family. Due to the noxious gas covering the planet, she can't conceive a child, and the Council, determined to repopulate the planet, have ended her third—and most precious—relationship. They insist she pick a new mate and try again, but she's sworn off love and the possibility of ever having a real family.

When a ship from the thriving planet of Urslat crashes on Zerris, Marlee rescues the ship's daring captain, Tyris. His ship is grounded, winter is setting in, and he won't survive without help. She offers him a deal…he can live with her if he pretends to be her mate so the Council will leave her alone.

Tyris agrees and a hungry desire sparks between them as they battle the harsh winter and primitive conditions. Their attraction grows, and soon, keeping their distance becomes impossible, even more challenging than the snow, the Council, and, for Marlee, the risks of a real relationship.

Will she risk her heart one last time for a chance at her dream? Or will Tyris be her undoing?
How do you go with writing blurbs? Do you have any blurb writing tips? Or can you share (link to) a brilliant blurb that really sold you on a book?