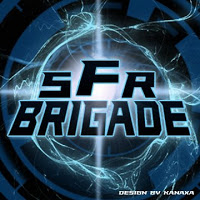 This week I'm joining in with SFR (Science Fiction Romance) Brigade Presents, a group of Sci-Fi romance authors who post snippets every Friday. Check them out to discover other cool snippets.
Today's snippet is from near the beginning my SFR novel, Reckless Rescue. The two characters have just been told that they must seperate, and choose new partners, in an attempt to increase the declining population of their world.
Tears glistened in his eyes too. "I hope things work out for you next time." It was a standard response. Expected.

She didn't want to hear it. "I don't want to do this again," she said quietly. "I can't."

Nelor brushed her hair out of her eyes. "Yes you can. You're one of the strongest people I know. And I know you'll make a wonderful mother someday. Don't let what we've shared stop you from achieving that."

She didn't feel strong. She wasn't like her mother. She couldn't live the way her mother had. "It's not just about having a baby. I don't want to be with someone else, live a life with them that should have been with you."

She didn't want to spend her days with someone she couldn't be open with, couldn't cry in front of, or, worst of all, someone she was afraid of.

"We don't have any choice, Marlee. The council's rules apply equally to everyone. And if they didn't, where would we be? Our population would drop even more quickly. We might not like the idea of changing partners so often, but it's the only way to make sure there even is a next generation." He sounded like he was trying to convince himself.

Marlee shook her head. She didn't want to hear it even though she knew it was true. She and Nelor could have been happy together. They had been.

"I can't keep trying anymore," she said, her voice dull. "I won't go through this again."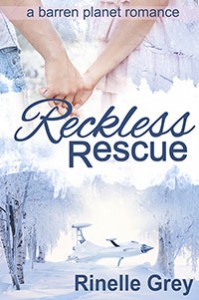 What would you risk for love?
Marlee's people are dying—the valuable anysogen gas that covers their planet is making the entire population infertile. When the council tells her she must leave her partner and choose another to improve her chances of having a baby, she's devastated. She swears she'll never love again—it hurts too much.
Tyris thinks he has everything he wants, despite his world suffering from overpopulation—until his wife leaves him because he is forbidden to have children.
In an attempt to convince his world, and his wife, that he's worthwhile, Tyris goes hunting for a lost planet said to contain untold riches in the form of anysogen gas.
When he crashes on her world, Marlee and Tyris agree to pretend to live together while they try to repair his ship and escape from the planet. But as they battle the harsh winter on the planet together, keeping their distance becomes even more challenging than the snow, the council and the risks of a real relationship…