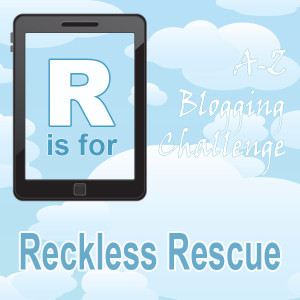 The Journey of a Novel
I've wanted to write since I was a kid, but it wasn't until November 2006 that I got serious about it. By January 2007, I'd finished my first 120,000 word first draft. Then I started on the sequel. For a while, I thought I wouldn't be able to write anything other than that particular series (which is still unpublished), but eventually other ideas came to me.
One of those ideas was Reckless Rescue (originally titled Worlds Apart). It took me two years to finish the first draft (which included part of Reckless Rebellion as well).
But it was only mid last year that I got serious about publishing. Initially, I set a goal to have the book ready for publication by November. I think I was being a little optimistic! But even when I knew I couldn't do it by November, I kept working. And in Feburary this year, I finally did it. I hit publish on my first book.
You can read a little about the story below.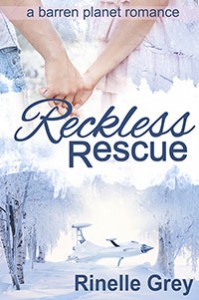 What would you risk for love?
Marlee's people are dying—the valuable anysogen gas that covers their planet is making the entire population infertile. When the council tells her she must leave her partner and choose another to improve her chances of having a baby, she's devastated. She swears she'll never love again—it hurts too much.
Tyris thinks he has everything he wants, despite his world suffering from overpopulation—until his wife leaves him because he is forbidden to have children.
In an attempt to convince his world, and his wife, that he's worthwhile, Tyris goes hunting for a lost planet said to contain untold riches in the form of anysogen gas.
When he crashes on her world, Marlee and Tyris agree to pretend to live together while they try to repair his ship and escape from the planet. But as they battle the harsh winter on the planet together, keeping their distance becomes even more challenging than the snow, the council and the risks of a real relationship…

So today, since I've done a little promoting of my own, I invite you to do the same. Include a link to your own novel, blog, or other work in the comments below. Thanks for visiting.
All this month I'm participating in the A-Z blogging challenge, writing a blog post for each letter of the alphabet, on every day of the month except Sundays. Check back regularly to see what else I have in store for you.