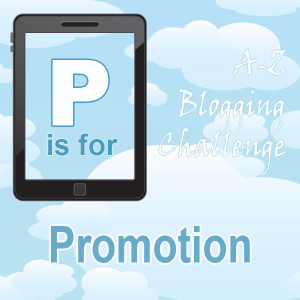 Any writer who has been published (traditional or indie), soon learns that having a book out there in the big wide world is only half the battle. You sit back and wait for the sales to come rolling in, and at first, they do. Of course, that's just all your friends and family buying up your novel. Once they all have a copy, suddenly, it stops.
There are thousands and thousands of novels out there, and every day there are more. How is your  story going to find it's place amongst them? How are you going to let people know that your book even exists?
There are lots of articles out there that say that Twitter is the answer. Or Facebook. Or having a blog. Or doing guest posts, or interviews, or giveaways, or blog tours. There are so many different ways of promoting your book, that sometimes it gets a little overwhelming, and you just plain don't know where to start.
I'm fast coming to the conclusion that it doesn't matter. No, not that promotion doesn't matter, that it doesn't matter WHERE or WHAT you do. So long as you do it. Get out there on Twitter and make friends. Follow pages you like on Facebook, and comment. Follow blogs you enjoy, and get involved in the discussion. Join groups on GoodReads, and participate.
Do you have to do the hard sell?
Do you have to write promotional posts about your book all the time? I don't think so. At least, I don't do it. I might post now and again, usually about the first two chapters of my novel being available for free, or if I have a free promotion running. But mostly, I just chat to people. I don't know about you, but as I get to know a writer, I tend to get curious about their books. Eventually, I have to check them out. If I like what I see, I will often read all of their books.
I don't have huge sales yet. I only have one book, and from what I hear, the more books, the more sales you get. So I'm starting slow.
How do you know if it's making any difference?
It's always hard to tell. But I've noticed lately, as I've been so busy with the A to Z challenge, that I let my promotion efforts slip. I worked hard on my blog, and my A to Z comments, but I'd been neglecting the other avenues, especially GoodReads (which I think has more potential than authors realise). And my books sales definitely shown a decline.
Is this directly relational? I'll never know. But I dived back into my social media efforts, and had a new sale almost immediately. So I think I'll keep it up for now!
How about you? Authors, what do you feel has been your best promotional tool? And Readers, what influences you to buy a book? Where do you find out about new and interesting books?
All this month I'm participating in the A-Z blogging challenge, writing a blog post for each letter of the alphabet, on every day of the month except Sundays. Check back regularly to see what else I have in store for you.