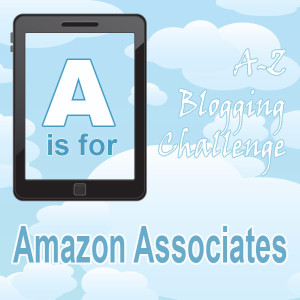 Everywere I go looking for a way to link directly to my novel, all I find is information about the Amazon Associates program. I avoided signing up for quite a while, since I really didn't see the point. But I think I might have found one.
The Amazon Associates program enables a seller to list Amazon products on their blog/webpage, and gain a small percentage for anyone who buys an item through their link. There are countless widgets to enable you to set up these links, either as stand alone links/images, or impressive cycling displays.
How are they useful for authors?
Well, first up, if anyone buys your book through your own link, you get an extra cut (not taken from your percentage of the sale!) In reality though, I suspect that if you're selling ebooks, you're not likely to see many sales. Most people who hit your ebook page, are going to start by downloading a sample and checking that out. Then when they come back later (probably more than 24 hours, which is the time Amazon allows for follow up buys), you miss out on the Associate fee.
Any money you earn this way though, is just the icing on the cake. The real benifit of the Amazon Associate program is the extra stats it gives you. Without it, you might know if someone has clicked on a link from your blog (if your blog stats tell you that). With Amazon Associates, you can tell how many clicks you've had on all your links. Links on facebook, links on Twitter, links on your blog, they all show up.
I used these stats recently to evaluate my Facebook Ad campaign, but you're going to have to wait for F to see the results of that one.
Do you use the Amazon Associates program? Any hints or tips?
All this month I'm participating in the A-Z blogging challenge, writing a blog post for each letter of the alphabet, on every day of the month except Sundays. Check back regularly to see what else I have in store for you.
And a special thanks today for Arlee Bird, who started the A-Z blogging challenge, and who's name also happens to begin with A.