It's finally here, the last installment in Calrian and Rylee's story. When Calrian finds out that his clan is still alive, how is he going to divide his time between his role as prince, and his tropical island? Find out in this final part of Dragon Shores.
And since this completes the Dragon Shores serial, I've released the full volume, Trusting the Dragon Prince, at the same time. If you were waiting to read until the series was complete, wait no longer.
Both books are available now, to buy, or read in KU.
Keeping the Dragon
Part 5 in Calrian's Story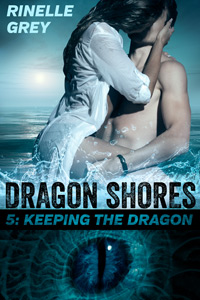 Calrian thought he'd never see his family again. He thought they were all dead. His greatest enemy had told him he'd killed them all.
He should have known better than to trust Ultrima.
When a photo of his brother, awake and well, appears in the news, Calrian knows he needs to find him. But that means putting his mate and children at risk. Especially with Ultrima on the prowl.
How can Calrian fulfil his responsibilities as a prince, and as a mate, when they're counter to each other?
Trusting the Dragon Prince
Dragon Shores Compilation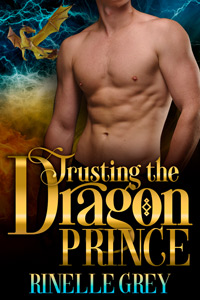 When a single mum and a dragon shifter prince bond accidentally, it could be deadly, for both of them.
When Prince Calrian wakes from a three hundred year sleep, he doesn't expect to be alone. He certainly doesn't expect to be woken by a human. In order to regain his energy and shift into his dragon form, he needs to bond with someone, but a human could never understand what he requires.
Single mother Rylee has enough on her plate. When her eleven-year-old son, Rowan brings home a strange man he found asleep in a canyon, she's determined to keep her distance. She's just escaped one controlling relationship, she certainly doesn't need another.
But the pull she feels for him is unmistakable, and it offers her a chance of the one thing she's never had – someone who cares for her. But Calrian isn't free to commit, he has a responsibility to find his family.