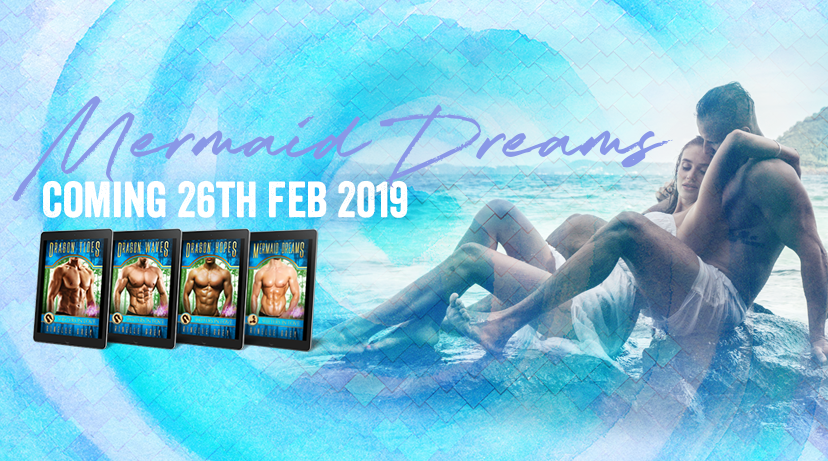 Only 5 days until Mermaid Dreams is here! I'll be doing a countdown over on my Facebook page, with some quotes, an interview with Rowan, and hopefully a competition for some awesome mermaid prizes.
This is my first mermaid story, and the final story in the Dragon Island Hideaway series. But I'm pretty sure it's going to spawn a mermaid spinoff series!
You can preorder now, to make sure you get it on release day.
Having lived with dragon shifters, Rowan's expectations for love are higher than other humans, and at thirty-eight, he's beginning to suspect he's never going to find anyone who can live up to them. Maybe that's why he ends up chasing a mermaid near his parent's island resort—and catching her.
Or rather, she catches him.
Mermaid princess Cari has no interest in finding her mate and becoming who she is meant to be. She likes who she is now. That could be why she's more fascinated by the human man she watches on the island than one of her own kind. But when she finds herself stuck in the human world, she faces an impossible choice.
Would she rather mate the person she loves, or return to her life below the waves?