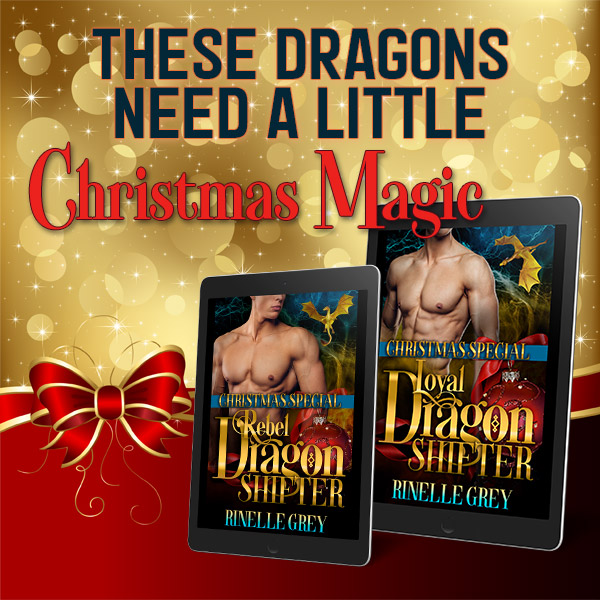 Did you know my Return of the Dragons series has two Christmas stories! Both of these are on sale for the entire month of December, so if you haven't already read them, grab them now!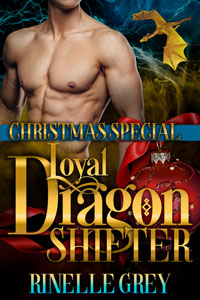 Dragon shifter Jayrian needs a Christmas miracle to save his clan, and his prince.
Even if dragons celebrated Christmas, Jayrian has far bigger problems to worry about when he discovers a threat to his sleeping prince on Christmas Eve. How can he wake the prince, save his clan, and end three hundred years of defeat when powerful enemy dragons guard the prince's sleeping chamber? Jayrian is going to need help, and a human librarian is his only answer. 
Gretchen's life is ordinary and boring, and she longs for adventure outside the books she reads. Someone to take to her family Christmas dinner to stop the endless teasing would be good too. So when the hot man who's been hanging around the library shows up on Christmas Eve, she impulsively invites him to the Christmas party. But when an honest to goodness dragon lands on the front of her car, she realises she might have bitten off more than she can chew.
Even if Jayrian can convince her to help him, convincing his clan is another matter. And that's before he realises he might have just made the biggest mistake of all – falling for her.
Can Jayrian make the ultimate sacrifice for his clan, and give up the woman he's falling in love with?
When a stunningly handsome man turns up out of nowhere and helps Senior Constable Hailey Lyons rescue a boy who's fallen down a canyon, then disappears, he arouses her curiosity – and her desire. When she meets him again the next day, disrupting the town's Christmas carols, she gives him the benefit of the doubt. But what's his secret? Where is he from?
Dragon shifter Patrima has done his best to overcome his half human parentage, rising through the ranks to become one of the Trima clan's most trusted warriors. Until he challenges Ultrima over allowing dragons to celebrate the human tradition of Christmas. 
Thrown out of his clan, homeless and resigned, Patrima sees no point in anything anymore. Can Hailey help him find his purpose, and help him remember what Christmas is all about?