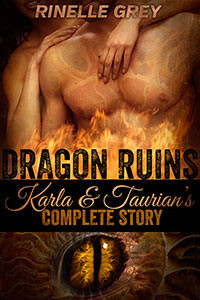 Since Karla and Taurian's story is now complete, I figured I'd package up the whole serial in one book for easy access.
I've really enjoyed writing in the serial format though, and getting to share each part of the story as it goes. And don't worry, there are more dragons coming. Lisa's story will be next, followed by Bruce. Then after that, who knows!
You can grab your copy of Dragon Ruins here.
If you want to make sure you don't miss the next Rian Clan Dragon story, make sure you sign up to my mailing list above!