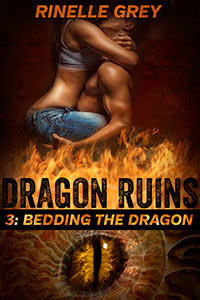 When Karla's ex-boyfriend is carried off by an enemy dragon, she needs the help of Taurian, her would be dragon lover, to rescue him.
Taurian is more than happy to help, but he knows he isn't strong enough to take on the other dragon without completing the Mesmer ritual—which means sleeping with Karla.
How far is Karla willing to go, when she's not sure if the attraction between her and Taurian is real, or simply a function of the magical bond they share?
Bedding the Dragon is part 3 (19,000 words) in a new paranormal romance serial set in a small outback town in modern day Australia. Part 4 is coming soon!