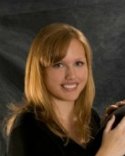 Today I have author Jessica Dall here to talk about her new book, The Copper Witch, and her inspiration for writing.
First up, I have to say, I have cover envy. Look at that beautiful cover. The colours are just gorgeous. It certainly inspired me to take a closer look.
Tell us a little about your latest book?
The Copper Witch is the first book in a generational series set in the fictional country of Egaia. The protagonist, Adela Tilden, is the daughter minor nobility, growing up on an estate that is currently failing due to lack of funds. Rather more ambitious than most feel she should be, however, Adela doesn't let any of that hold her back as she sets her eyes on becoming someone important (or at least infamous). Though the country is fictional, the story is very strongly influenced by British history. My publisher has jokingly called it "Alternative World Historical Fiction" where society and politics just haven't developed in quite the same pattern as they did in real life.
What inspired this story?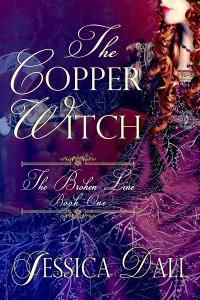 Inspiration came from two things, mainly, I would say. First, I had recently started messing around with ancestry.com and had found an ancestor named "Adela" from an old English line which got me thinking about family and inheritance (major themes in The Copper Witch). After toying around with this character named Adela in my head for a bit, I stumbled upon Frank Cadogan Cowper's painting "Vanity" and that sparked off the first scene of the book. From there the characters took over and started making things happen.
Have you always wanted to be an author, or did something inspire you more recently?
I've always written to some extent, even if it was just scribbling things here and there. I wrote my first proper novel in high school, but I didn't actually consider writing professionally until college. Junior year I had an internship at a small press and a roommate who wanted to be an author, and I think the combination made me realize I could actually do something more with my writing than just share it with friends. I've been involved with publishing ever since.
How do you find time to write? What time of day works best for you?
I always have a notebook with me. Whenever I have some downtime (commuting on the train, sitting at lunch…) I can take that out and get a few pages written. I'm lucky that I'm able to write with distractions around, so I can fit in writing whenever I'm not doing something else. If I had to pick one time of day when I write the best, however, I would have to say late at night. I've always been a night owl creatively. Sadly it's just not as easy to be up at all hours writing as it used to be in college.
Are you a plotter (plan the story out ahead of time, then just sit down and write), or a pantser (make it up as you write)?
I'm a diehard pantser. If I try to fully outline what I'm writing I either end up deviating soon into it or getting bored and never finishing. That perhaps has been the hardest part for me writing a series. I know how each book needs to end for the next one to begin and somehow I've been having to find my way back to that ending when everything else wants to change.
What do you do if you hit writers block?
It depends on how bad a case of writer's block it is. For smaller cases I often am able to jumpstart my writing by switching from typing to writing longhand. For worse cases, I take a character I'm stuck with and throw them into some other random situation that has nothing to do with the actual story I'm writing. Once I let them talk enough, they generally come back around to the actual plot.
Book Blurb:
Adela Tilden has always been more ambitious than her station in life might allow. A minor nobleman's daughter on a failing barony, Adela's prospects seem dire outside of marrying well-off. When Adela catches the eye of the crown prince, Edward, however, well-off doesn't seem to be a problem. Thrown into a world of politics and intrigue, Adela might have found all the excitement she ever wanted—if she can manage to leave her past behind.
Book One of the Broken Line Series, available March 13th, 2014 from 5 Prince Publishing.
Author Bio: Jessica Dall finished her first novel at age 15 and been writing ever since. She is the author of such novels as Grey Areas and The Bleeding Crowd, the Broken Line Series, and a number of short stories which have appeared in both literary magazines and anthologies. When not writing, she works as a freelance editor and creative writing teacher in Washington, DC.
You can visit Jessica at:
blog: jessicadall.com
twitter: @JessicaDall