Find out where it all began with…
Jayrian – FREE!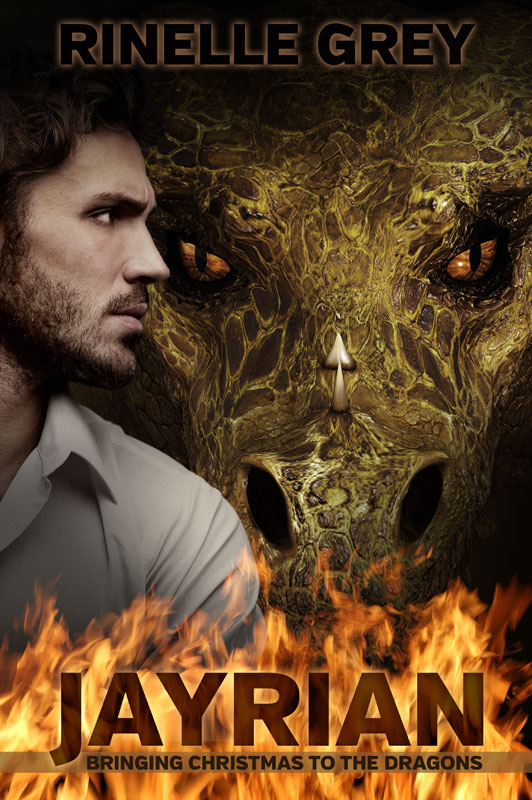 She may not be a dragon, but it was her humanity they needed right now.
With time running out before his clan's prince is discovered by mining or killed by enemy dragons, dragon shifter Jayrian needs to convince the elders to accept help from the humans. He hopes that the clever librarian, Gretchen, might be able to help him with that. He didn't count on falling for her—that wasn't part of his plan at all.
To get your FREE book, just tell me where to send it!
Or receive your copy directly in Facebook Messenger! Click the button below, then click 'get updates' or type "subscribe" to get started.
You'll also receive a notification every time I release a new book and gain access to exclusive novel extras and bonus scenes!
If you read a Rinelle Grey story, you can trust in a happy ending. Love will always triumph, even if it seems impossible… Rinelle Grey writes feel-good romance usually in science fiction or fantasy settings. Her heroines are independent and headstrong, and her stories are hard to put down. She grew up in a remote area of Australia, without power, hot water, or a phone, but now lives with all of those and her (happily ever after) husband, daughter, chooks, ducks and veggie garden.
Rinelle Grey is a participant in the Amazon Services LLC Associates Program, an affiliate advertising program designed to provide a means for sites to earn advertising fees by advertising and linking to amazon.com.