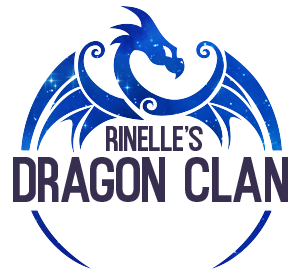 Join Rinelle's Dragon Clan!
Hear the latest news on my books, never miss a new release or sale, and receive exclusive extras and bonus scenes.
Your privacy is important to us. We won't share you information with anyone, and you can unsubscribe at any time. Please check out our Privacy Policy for more details.
Worlds Apart, my sci-fi romance series, has been available on all retailers for a little over 6 months now, and it's time for it to return go Kindle Unlimited. I hope everyone who wanted to grabbed a copy on their favourite retailer. If not, you probably have a few more days to grab them, as it takes a while for most retailers to remove them from their catalogue.
If you read in Kindle Unlimited, they should be available there within the week!
This series is complete. Each book can stand alone, but the series is best read in the following order:
If you read a Rinelle Grey story, you can trust in a happy ending. Love will always triumph, even if it seems impossible… Rinelle Grey writes feel-good romance usually in science fiction or fantasy settings. Her heroines are independent and headstrong, and her stories are hard to put down. She grew up in a remote area of Australia, without power, hot water, or a phone, but now lives with all of those and her (happily ever after) husband, daughter, chooks, ducks and veggie garden.
Rinelle Grey is a participant in the Amazon Services LLC Associates Program, an affiliate advertising program designed to provide a means for sites to earn advertising fees by advertising and linking to amazon.com.